Controlled Burning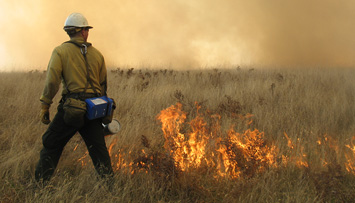 Controlled Burning – By definition is, the use or application of controlled ignited fire to intentionally burn wildland fuels in either their natural or modified state under specified environmental conditions, confined to a predetermined area, and within a range of fire intensity and rate of spread that permits attainment of planned resource management objectives and is conducted in conformance with an approved burn plan.
Since our inception, we have implemented and completed over 3,000 acres of controlled burning per year
effective & efficient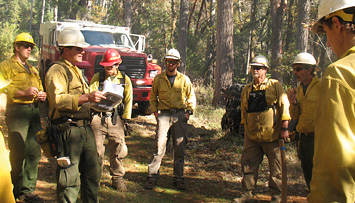 Controlled burning, also known as prescribed fire, can sometimes be a feared treatment and has been shied away from over the past several years for reducing fuels in our forests because of liability. However, with correct planning, preparation and implementation, controlled burning is a very effective and cost efficient fuels reduction treatment. Ask Firestorm how we can you with your hazardous fuels reduction through the use of prescribe fire whether its pile burning, under burning or broadcast burning.
consulting & planning
Firestorm can help you from the beginning consulting and planning stage to the implementation and completion stage.
1
Planning
2
Preparation
3
Implementation
4
Completion
clients
Here are just a few of our clients that we have completed controlled burn projects for:
National Park Service

Nature Conservancy

United States Forest Service

Sierra Pacific Industries

Watershed Centers and Non-Profits

Private Ranches and Landowners

Tribal Lands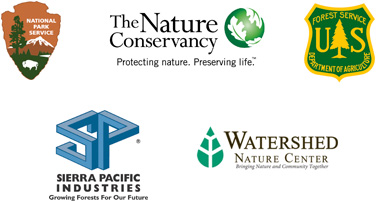 Firestorm is involved with the Northern California Prescribe Fire Council that promotes collaboration with several agencies to promote, protect, conserve and expand the responsible use of Prescribed Fire in the Northern California fire-adapted landscapes.